Join us for our monthly live webinar series in which we feature contributing developers demonstrating their software, highlighting new features, and previewing future developments. You'll hear the latest news and have opportunity to ask questions directly relevant to your research. Be sure to subscribe to SBGridTV to receive alerts when we post new recordings and view our full collection of past tutorials.
Up next: ISOLDE

September 24th at 12pm EDT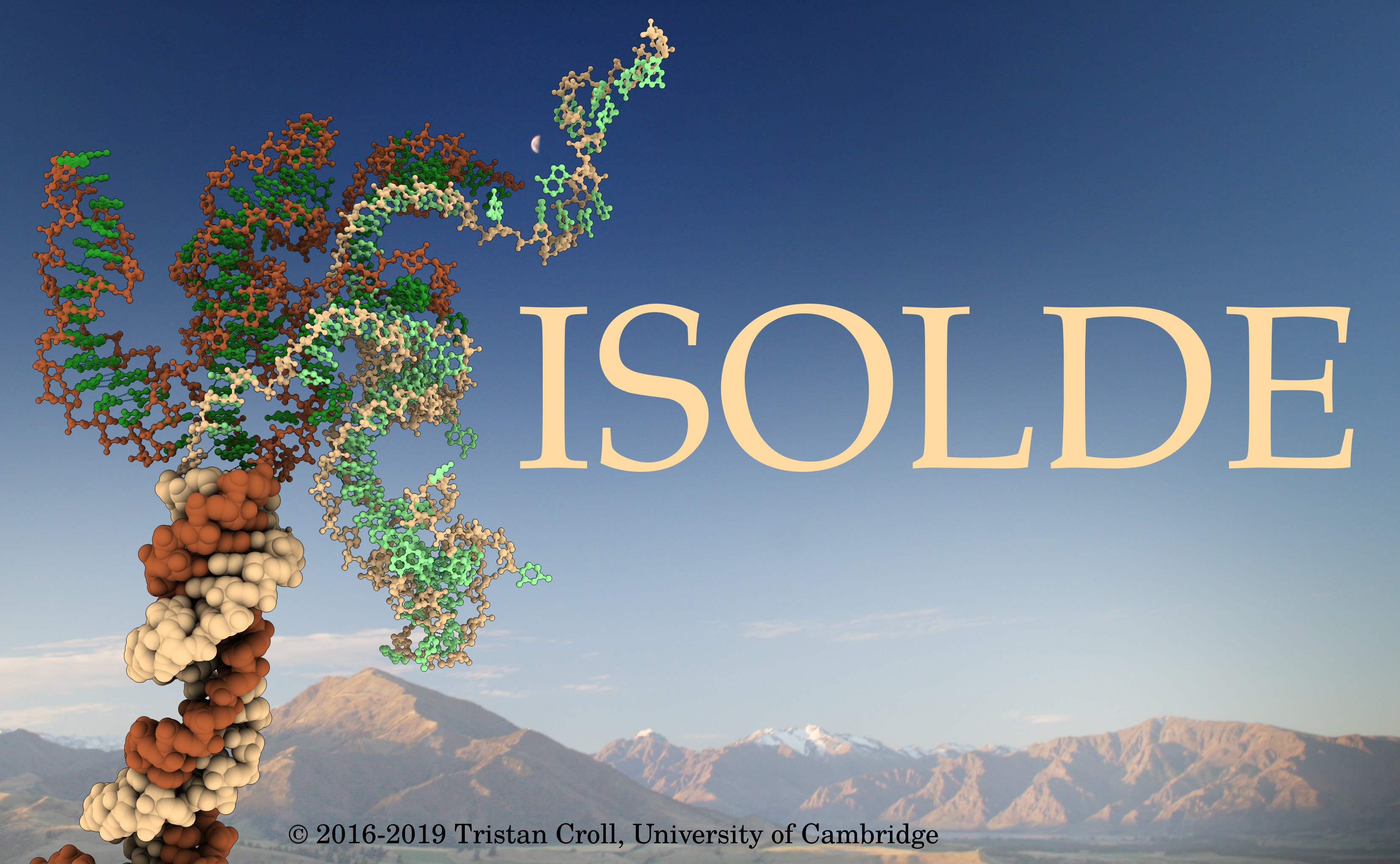 ISOLDE: Bringing structural biology to life
Tristan Croll
Research Fellow
University of Cambridge

Building high-quality macromolecular models into medium-low density maps (i.e. >2.5Å resolution) has historically been extremely challenging. In the absence of higher-resolution reference models, high rates of residual error in existing low-resolution models are the norm rather than the exception. ISOLDE (https://isolde.cimr.cam.ac.uk) is an interactive graphical model-building environment designed to ease the task of working with such models in crystallographic or cryo-EM density. ISOLDE is based upon GPU-accelerated interactive molecular dynamics flexible fitting using the AMBER force field, achieving interactive speeds by allowing the user to limit the mobile portion of the model to any arbitrary selection. Key features include: real-time Ramachandran and rotamer validation with outliers flagged directly on the model; near-real-time, parallelised background structure factor calculations for crystallographic data; interactive addition or removal of position, distance and torsion restraints; adaptive distance restraint networks for interactive "bulk" flexible fitting; built-in support for a wide range of existing chemical species and preliminary support for custom ligands. The implementation is designed and tested for optimum performance on a workstation or laptop with a single high-end OpenCL- or CUDA- capable GPU (e.g. Nvidia GTX1070 or better). ISOLDE is implemented as a plugin to UCSF ChimeraX and is free for academic use. For industry users, six-month trial licenses are available upon request.
For more information, visit the ISOLDE website for documentation and read this publication: [Abstract]. For those who like to live on the cutting edge, development builds of ISOLDE are released every 2-3 weeks. These can be obtained by installing the most recent ChimeraX daily build and installing ISOLDE via Tools/More Tools… - this will automatically choose the most recent development version. The most recent dev build will be used for the webinar.
IMPORTANT NOTE: ISOLDE is not compatible with the Ubuntu builds of ChimeraX. Ubuntu users should use the "Generic Linux" version of ChimeraX instead.
Webinar connection instructions: We are now using BlueJeans to connect for webinars. Connection instructions:
Full Webinar Lineup 2019-2020
September 24: ISOLDE with Tristan Croll
October 8: Phenix-Amber Integration with Nigel Moriarty
November 12: EMAN2 with Steven Ludtke
December 10: Cinderella with Thorsten Wagner
January : VMD with John Stone and David Hardy
February:
April:
May:
June:
July:
​