Join us for our monthly live webinar series in which we feature contributing developers demonstrating their software, highlighting new features, and previewing future developments. You'll hear the latest news and have opportunity to ask questions directly relevant to your research. Be sure to subscribe to SBGridTV to receive alerts when we post new recordings and view our full collection of past tutorials.
Up next: crYOLO

May 7th at 12pm EDT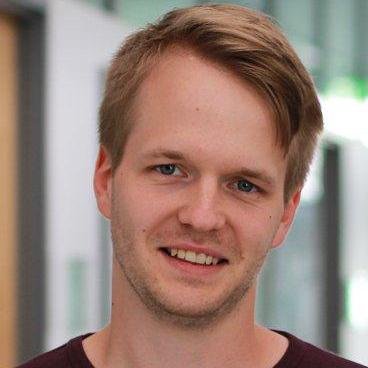 Fast, accurate and easy particle picking with crYOLO
Thorsten Wagner
Department of Structural Biochemistry
Max Planck Institute of Molecular Physiology

The automated particle picking procedure crYOLO is based on the deep learning object detection system "You Only Look Once" (YOLO), and allows accurate picking with up to 5 micrographs per second. It supports picking single particles, and also provides support for filaments. One can either train crYOLO manually with a modest number of micrographs or use a powerful general model without any user intervention. The general model was trained on 50 datasets to select previously unseen datasets, thus paving the way for completely automated "on the fly" cryo-EM data pre-processing.
For more information, visit the crYOLO website for documentation and read this publication: [Abstract]
Webinar connection instructions: We are now using BlueJeans to connect for webinars. Connection instructions:
---
Full Webinar Lineup 2018-2019
October 2: Phenix/DivCon with Lance Westerhoff - XModeScore: using crystallography to determine protonation states, fragment binding modes, and flip-states.
November 6: Relion 3.0 with Sjors Scheres - RELION-3: new tools for automated high-resolution cryo-EM structure determination
December 4: PanDDA with Nicholas Pearce - PanDDA: extracting ligand-bound protein states from conventionally uninterpretable crystallographic electron density

January 22: DENSS with Thomas Grant - DENSS: Ab Initio Electron Density Maps from Biological SAXS Data
February 26: TOPAZ with Tristan Bepler - Topaz: particle picking with positive-unlabeled learning.
April 2: TomoAlign with Jose-Jesus Fernandez:
May 7: crYOLO with Thorsten Wagner:
June:
July 23: Model building and validation in CCP-EM with Colin Parmer
​