Using Crystal Google Apps
Some Users have access to the following Crystal Google apps/sites:
From the web interface you can switch Applications by clicking on the 3x3 square pattern near your email address (top right):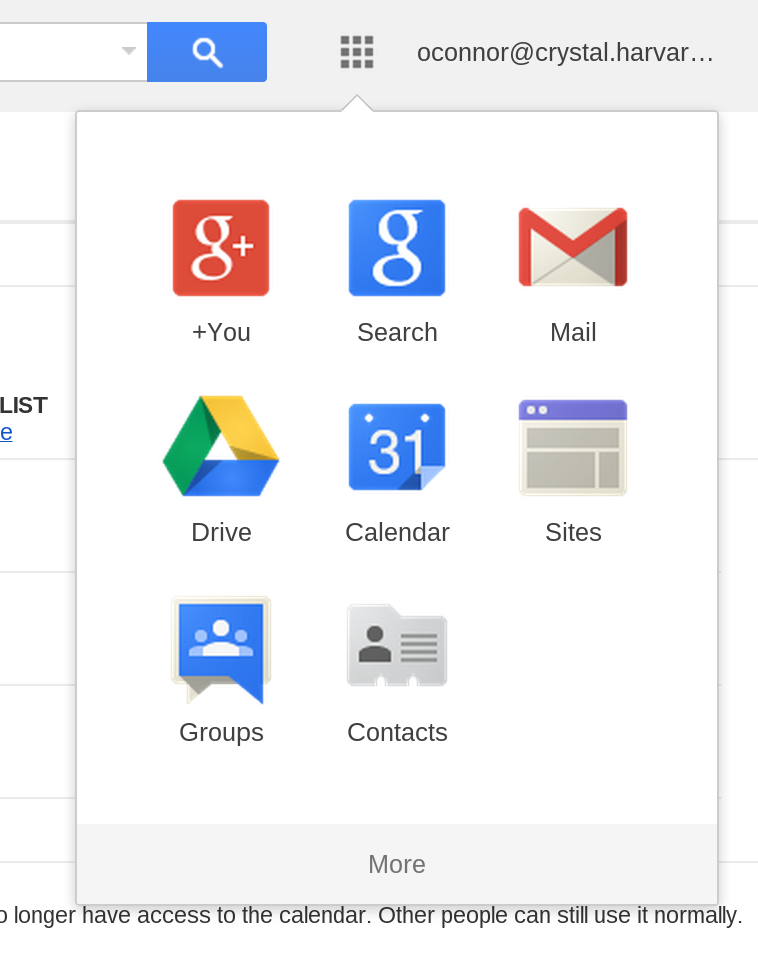 Crystal Google Calendar:
Mail Client Setup
To setup mail clients, please refer to this page:

Share Calendar
To share your calendars with other users, please refer to this page: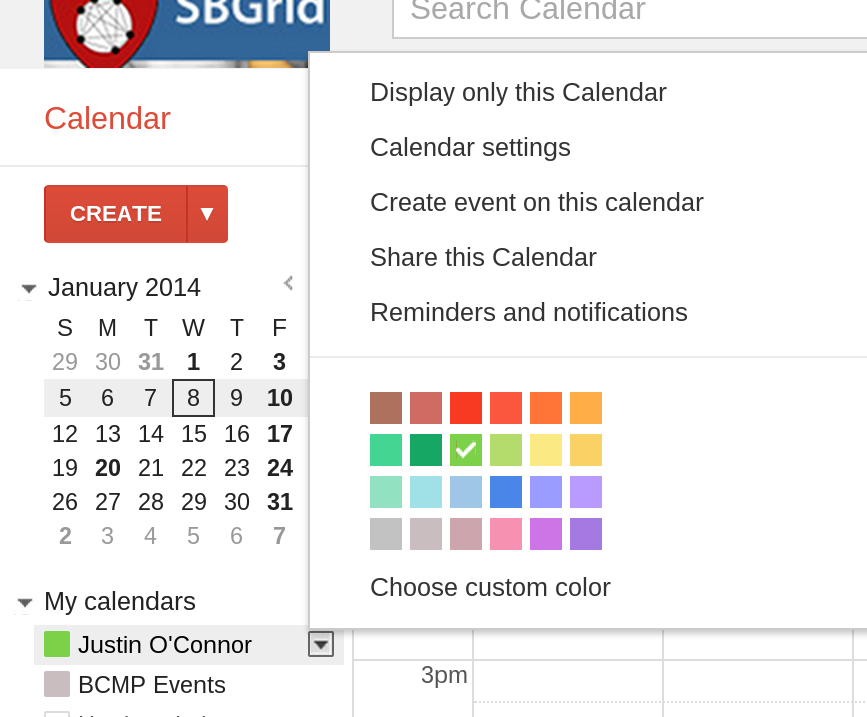 To remove shared calendars, please refer to this page:
https://support.google.com/calendar/answer/40802

Calendar Import
Instead of importing calendars into iCal, etc, go to the manage page: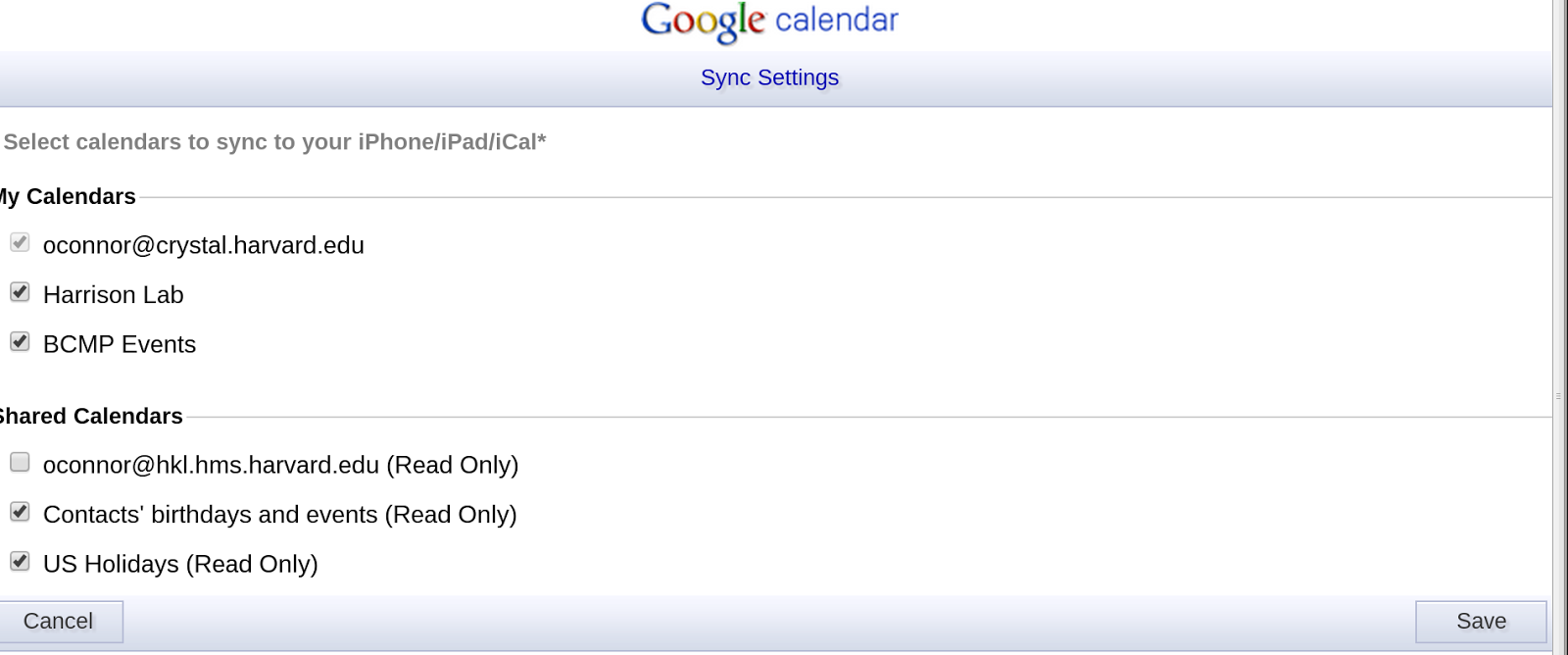 Crystal Google Drive/Docs:
Using google drive tools, you can create and share folders, documents, spreadsheets, presentations, forms, drawings, etc.
You can also set permissions for read only, comment, and edit.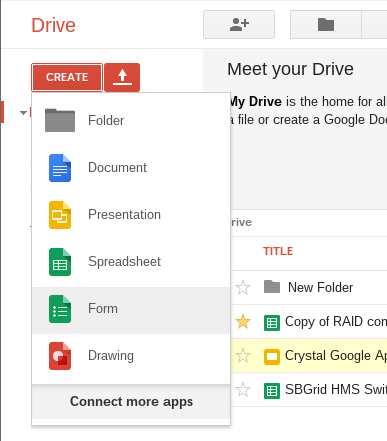 Crystal Google Mail:
http://mail.crystal.harvard.edu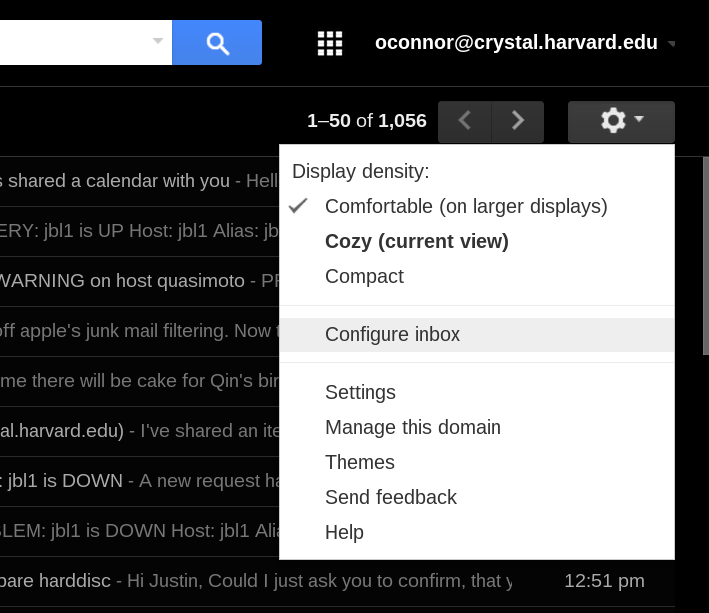 Tabs for inbox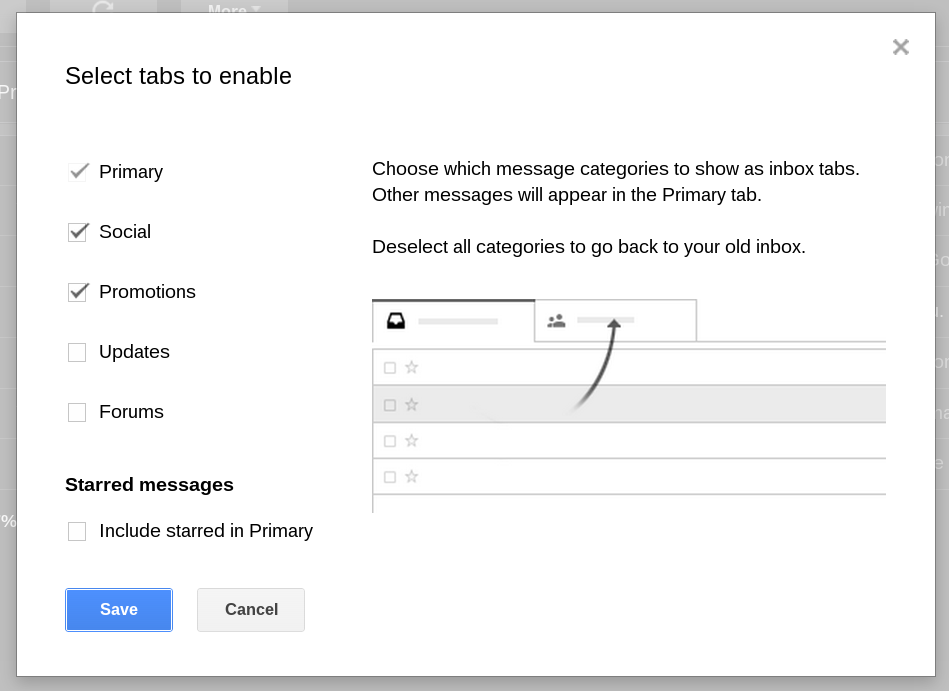 IMAP
IMAP Client general settings -
The setup for all major mobile devices is simple - Just add an email account, type GMail, with yourusername@crystal.harvard.edu as the username.
Mail Tips:
Multiple Duplicate Drafts
Issues with multiple Drafts on server and duplicates in search results. Additionally it is good to turn off this folder for IMAP, particularly in larger accounts.
Log into the web interface and scroll down on the left, you may need to press the arrow to expand - select 'Manage labels'. From that page for 'All mail' setting - uncheck 'show in imap'.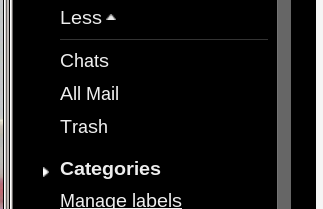 Filters
Creating filters: From the web interface check the mail and press more. The selected mess will already have the senders email address. You can add attitional filtering if you want. Press 'create filter with this result. Then you choose what to do with the message. You can select 'Choose Label' and that is basically a folder.