2 Factor Authentication for Crystal Email users
2 Factor Authentication/2FA
The easiest way to turn on 2fa for your account is to click here: myaccount.google.com.
For more information see the Google provided documentation.
The steps from your GMail web interface are as follows: Click on the SBGrid icon in the upper left - Select 'Manage your Google Account' - On the left select 'Security' - in the middle select '2-Step Verification' and then complete the web forms.
When entering the verification code do not include the G-, only the numerical digits.
Alternative 2FA options
You will need a phone to set up 2-Step Verification at first, however these options are available afterwards.
Apple Mail and Thunderbird 2FA
After 2FA is enabled you will be prompted to re-authenticate. Images below is for Apple Mail, but the process for Thunderbird is similar. It is a good idea to have your phone handy for the initial process. A drop down will appear in Mail.app
Click on the 'Open Safari' button

You will then be prompted for your Crystal GSuite credentials. If other credentials are listed you will need to manually fill in your Crystal GSuite info.

Then proceed with your password

On your device that you set up from myaccount.google.com you should receive a one time code.

Enter the code and then be sure to allow the permissions in the following screen.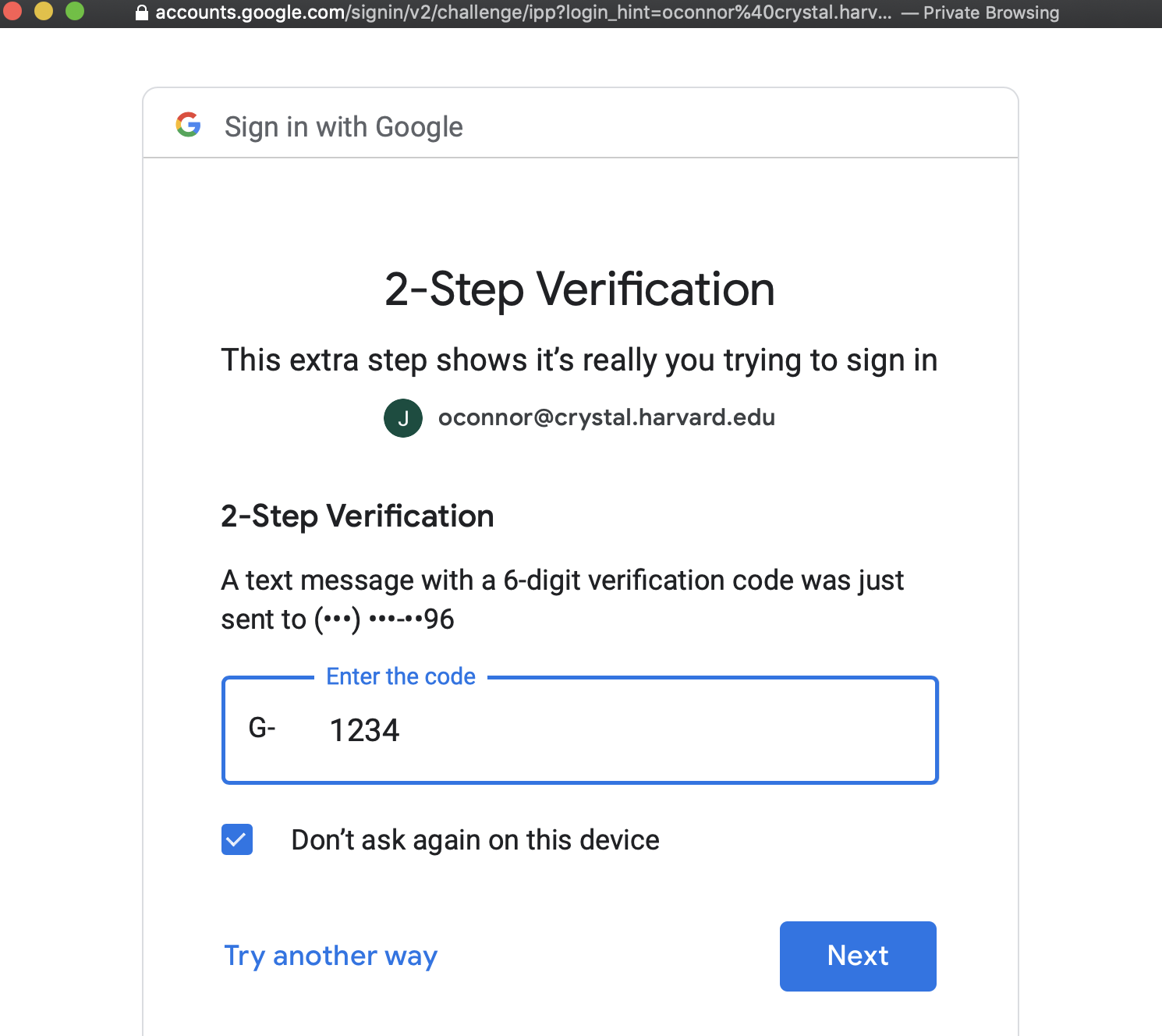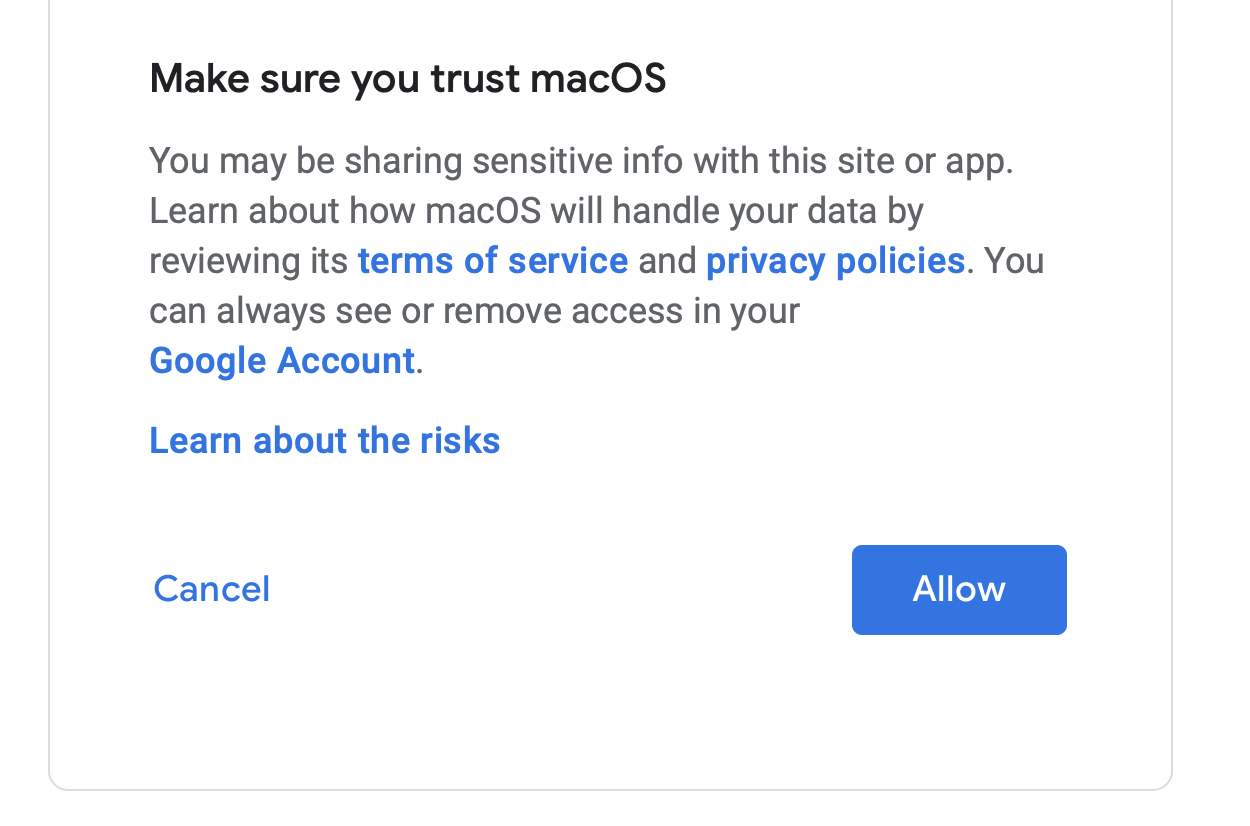 You will likely not be prompted to do this again for some months.
App Passwords
Some Applications (like Outlook) and older devices (like an older iPads) do not support 2FA authentication.
For these use cases you must set up App Passwords.